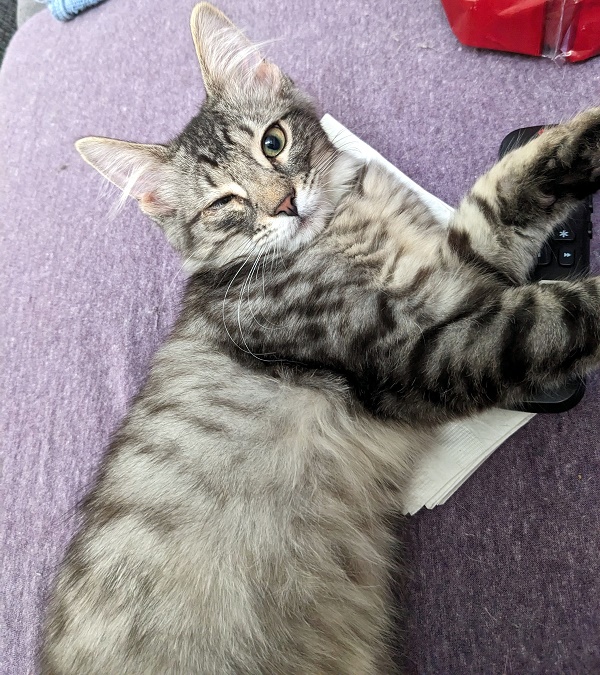 River is a handsome guy, super affectionate, almost clingy at times. He likes to sit on your shoulder when you're sitting on the couch, or lounge across your chest. He's quite independent when it comes to playing, and loves little mice and springy toys he can carry around in his mouth. He gets quite lonely on his own, so would do best in a home where someone is home a lot, or there's another young cat to keep him company.
River does have a couple special needs to be aware of. He seems to have a grain intolerance with dry food (upsets his stomach). He currently eats Purina Beyond dry, and Fancy Feast kitten wet.
He's also had many issues with his eyes in his young life, including a couple of viral infections, and an ulcer. The vet believes some of this is caused by mild entropion on his right bottom eyelid (eyelid turns inward and irritates the eye). It is recommended that the eye be treated with OTC eye gel to keep the area moist, prevent ulcers, but he may also need surgery down the road. Adopters should keep these additional costs in mind when choosing to adopt him.
He comes home fully vetted and is adopt fee is just $225.00.