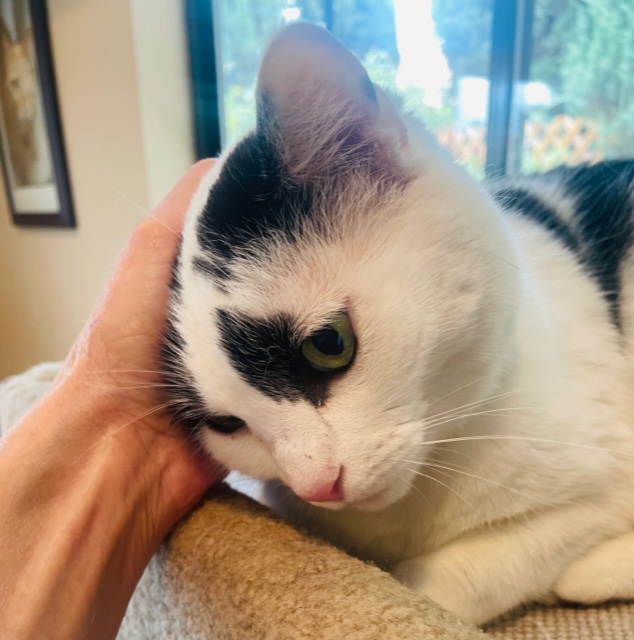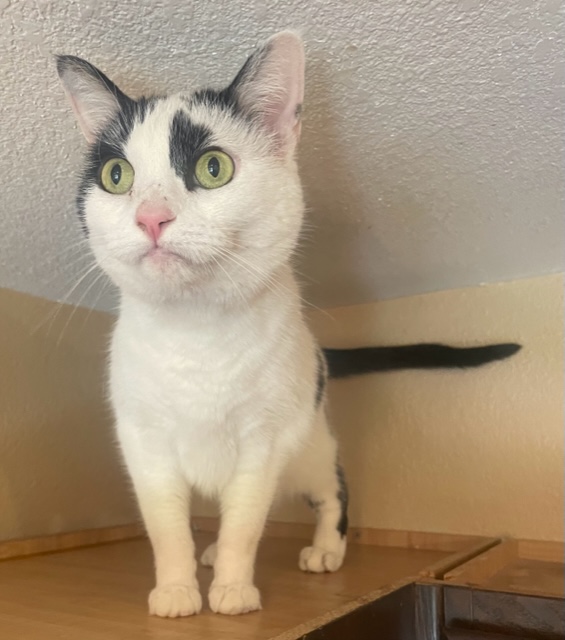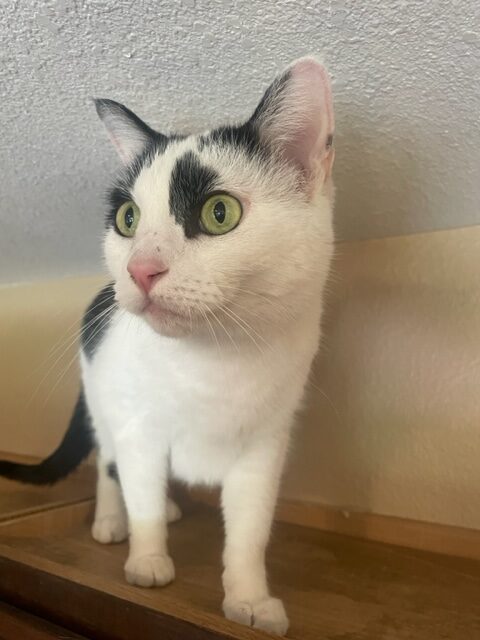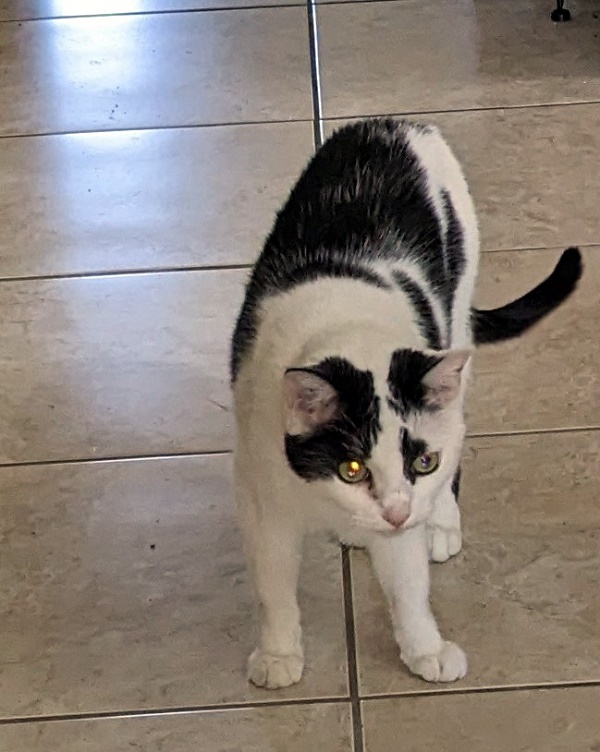 Eight and a half year old Joy, a.k.a. Doughnut came into rescue with Rosie, after not one, but two previous owners passed away. She is a lap cat and front declaw. Loves to play with toys and is box trained. Just look at this beauty queen! At eight years old both of her previous owners have passed away…She is very talkative, but shy at first for just a short period of time. She loves to perch on high things, so maybe a giant cat tree for this little gal. She loves her gentle pets and canned cat food, she is litter box trained. She is will lay on your lap for a short period, but wait until bedtime, she will want to sleep in the bed with you! If you are interested, my adopt fee is $40.00, please submit an application at:
https://forecloseduponpets.org/cat-adoption-application/
She is okay with other cats, may prefer to be your only love child!