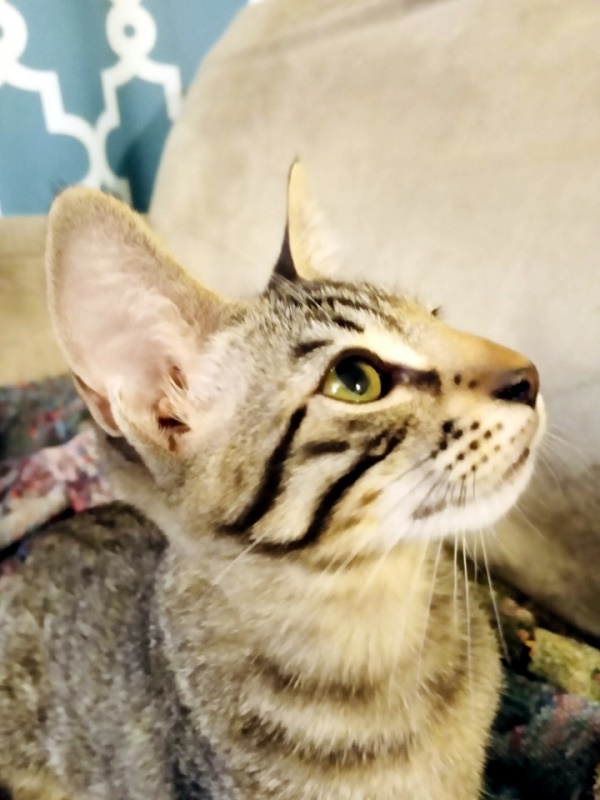 This is 12 week old Winston.  He is a ticked brown tabby and is full of life. He is a high energy kitty who would be good for a lively household with other animals. He also loves the pets and will fall asleep in laps.
If you are interested, please submit an application by following this link:
https://forecloseduponpets.org/cat-adoption-application/ The adopt fee is $225.00.