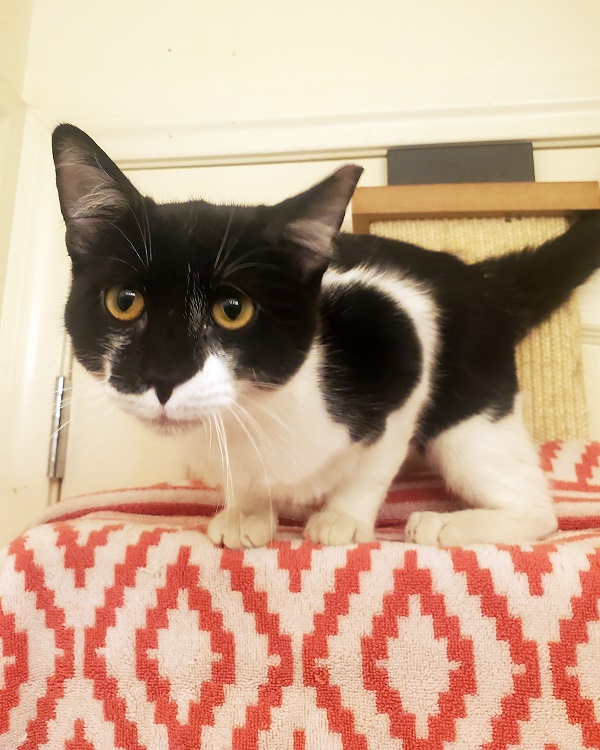 My name is Popeye.  I am a one year old DSH male sporting the most beautiful black and white coat.  I'm gentle and is okay with cats, dogs are unknown.  I have a playful side but am also very cuddly.
If you are interested, please submit an application at: https://forecloseduponpets.org/cat-adoption-application/
The adopt fee is $100.00.