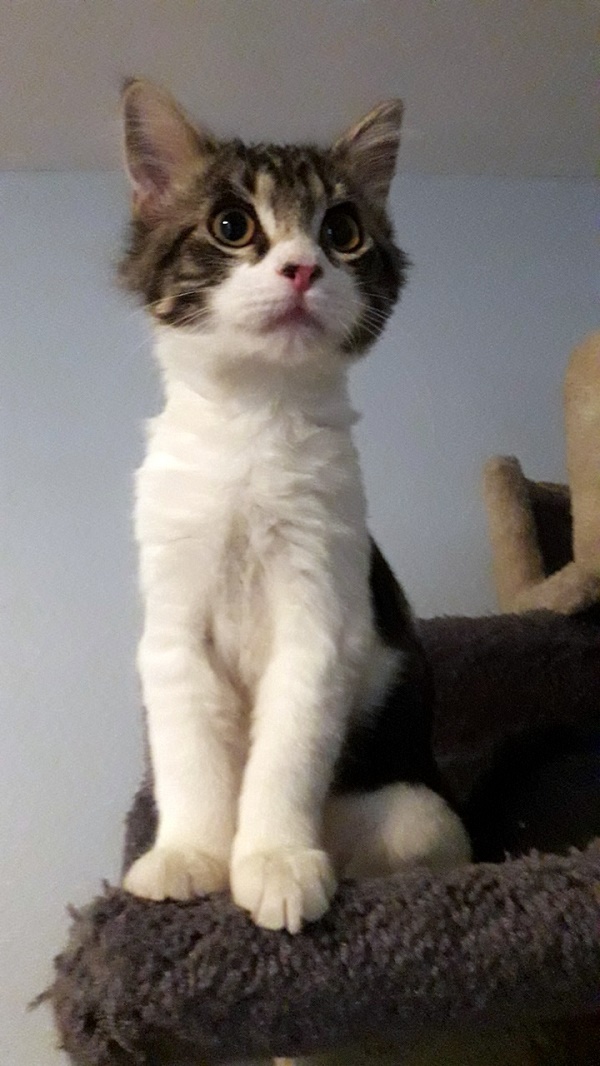 Due to COVID, to meet a cat you first must submit an application at: https://forecloseduponpets.org/cat-adoption-application/ Yes, if they are on the website, we still have them. www.fupilv.org Our kitties will go home vaccinated/chipped/snap tested/neutered or spayed. The adopt fee is $225.00, if you are interested, please submit an application at: https://forecloseduponpets.org/cat-adoption-application/
Jumanji, 15 wk, Brown tabby and white, DSH
Jumanji (aka Manji) is a curious, playful boy. He's very independent
and is usually off exploring and finding something to play with He
likes to play with other cats, and is pretty high energy. Unsure how
he is around dogs, but he'd probably be ok with a slow introduction.
He would probably do best in a home with another cat. He gets along
well with his sister, Yahtzee, if you're looking for a pair. Add him
to your family today, you won't be sorry.