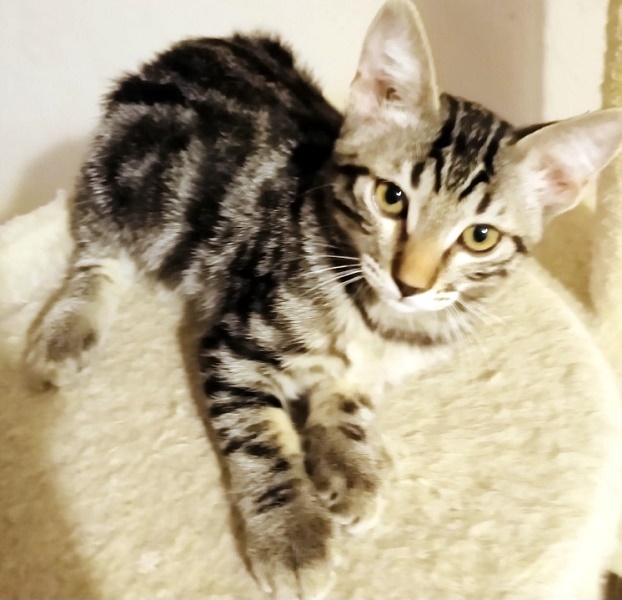 This is 12 week old Elden.  He is a stunning brown mackerel tabby. He would benefit from a calmer household, mid level energy. Would definitely like another kitty or two to play with. Slow to warm up, can startle easily. Will meow for pets, learning to cuddle.
If you are interested, please submit an application by following this link:
https://forecloseduponpets.org/cat-adoption-application/ The adopt fee is $225.00.